come on your holidays and visit us
If you like the site and would like to support it, click here.
EMAIL :
FREQUENTLY ASKED QUESTIONS ( FAQ )

USE THIS FORM TO CONTACT WITH US!

LINDIANET MAP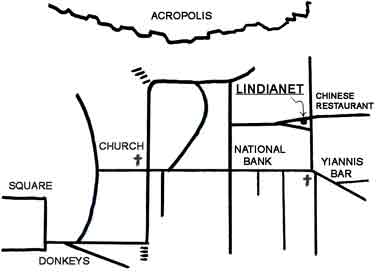 ===============================
LINDIANET INTERNET
LINDOS - RHODES
DODECANESE
P.C. 85107
GREECE
WEB SITES:
http://www.lindianet.gr
http://www.lindianet.com
http://www.lindianet.com.gr
E-MAIL.:
TEL & FAX.: +30 22440 32142
Lindos history, tourist guide.
You can also visit the web sites of the stores in Lindos.
We look forward to see you!
Copyright Lindianet. All rights reserved.